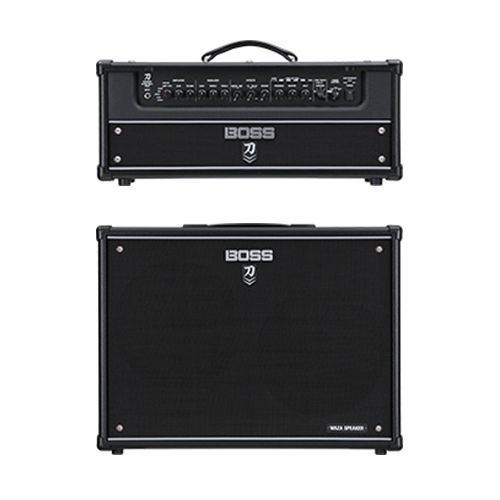 (1) KATANA ARTIST HEAD/WAZA 212 STACK PACKAGE
($1,479 VALUE)
WINNER: normanrusin
Flagship 100-watt amplifier head with premium sound and exclusive onboard tone-shaping tools & Katana Cabinet loaded with two 12-inch BOSS Waza speakers.
The Katana Cabinet 212 Waza is the perfect match for the flagship Katana-Artist MkII Head. This robust cab features a 2x12 configuration loaded with custom Waza speakers, delivering ultimate rock tones inspired by the benchmark British stack speakers from the 1960s. Two cabinets can be stacked to create a clean 4x12 setup, and the versatile design features a removable panel for closed-back or open-back operation.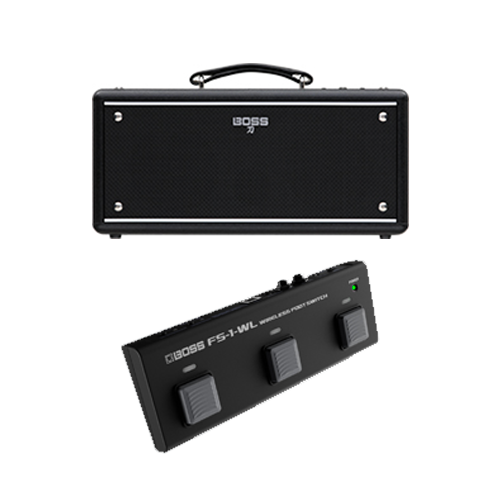 (1) KATANA AIR EX/BATTERY/FOOTSWITCH PACKAGE
($879 VALUE)
WINNER: jesskumper
Powerful desktop amplifier with professional stereo sound, BOSS wireless connectivity, acclaimed Katana amp and effect tones, and versatile features for practice, recording, and performance.
The FS-1-WL footswitch flows smoothly into all your creative activities. Easily pair with devices over Bluetooth to operate a wide range of software apps and music gear.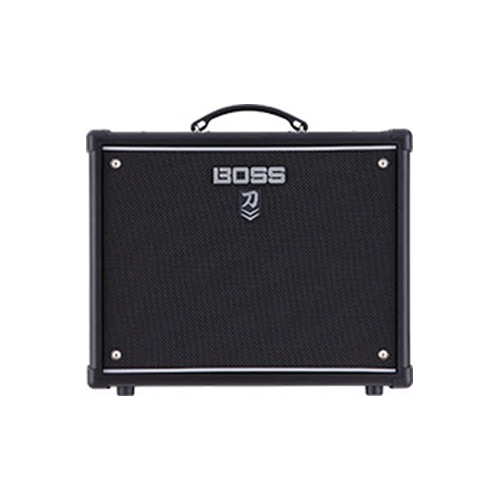 (1) KATANA 50 Mkll EX Package
($589 VALUE)
WINNER: BobReinsch
Katana MkII takes the acclaimed Katana guitar amp series to the next level, turbocharging the core platform with more sounds, more effects, and more features. Newly voiced variations are now available for all five amp characters, doubling the tonal options. And the onboard effects categories have been expanded from three to five, providing even more real-time processing to choose from. The usability has been ramped up too, with a power amp input for modelers and multi-FX, updated editor software, and many other enhancements.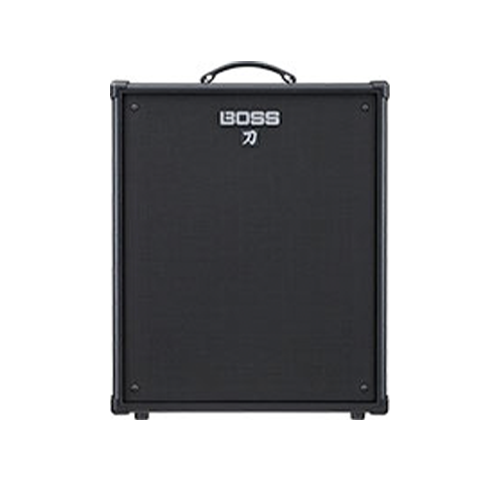 (1) KATANA bass amp Package
($699 VALUE)
WINNER: 240gordie
Crafted with the breakthrough design philosophy behind the acclaimed Katana guitar amp series, the Katana-210 Bass delivers premium sound and advanced features perfectly tuned for the needs of serious bassists. Three unique amp characters and onboard BOSS effects provide a wide range of tones, delivered with 300 watts of assertive class AB stage power and a high-performance speaker system based around two 10-inch woofers. And with comprehensive EQ, flexible connectivity, and more, the Katana-210 Bass is ready to take on any playing situation, from stage to studio to everyday practice at home.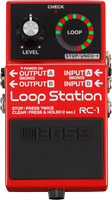 (1) rc-1 loop station
($119 VALUE)
WINNER: Arnold7770
The BOSS RC-1 is our simplest and most user-friendly Loop Station ever, and it's a ton of fun! Since the RC-20 Loop Station was first released in 2001, BOSS has led the way by continually releasing new looping products. Though they've been used and enjoyed by various looping artists and performers, BOSS still pursued an easier and more affordable solution. The RC-1 is a straightforward looper that is easy to operate. Experience the fun of looping when you record, playback, overdub, and undo or redo loops using this compact BOSS stompbox. And of course, the RC-1 retains the BOSS quality and performance that musicians around the world have come to expect and rely on.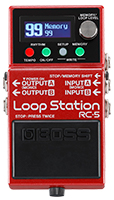 (1) rc-5 loop station
($199 VALUE)
WINNER: dhparra85
Step up to the RC-5 and prime your pedalboard with maximum looping range. Capture sound with premium 32-bit quality, navigate parameters and monitor loop status with the backlit LCD, and tap into expanded operation via the control jack and TRS MIDI I/O. And with over 50 rhythms, 13 hours of stereo recording, 99 phrase memories, and more, the compact RC-5 puts a deep well of musical power at your feet.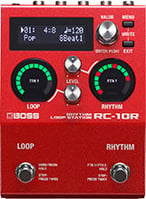 (1) rc-10r loop station
($289 VALUE)
WINNER: vinnie77
Combining song-based looping and organic rhythms in a compact package, the RC-10R brings fresh inspiration to live performances, songwriting sessions, and daily practice. This next-generation Loop Station is a real-time creation machine, enabling you to develop spontaneous music that moves and grooves with two unique song sections, intros/endings, and rhythm fills. Onboard controls and visual loop indicators provide easy, self-contained operation, while expanded control is possible with external switches and MIDI. A vast rhythm library is on hand to cover nearly any music genre, and you can even import your own rhythms to personalize the RC-10R for specific songs and styles.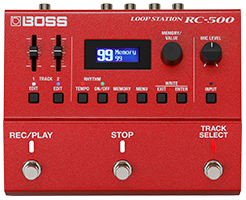 (1) rc-500 loop station
($349 VALUE)
WINNER: barzo
The RC-500 is an essential partner for guitarists, singer/songwriters, multi-instrumentalists, and anyone who wants to take their looping to the next level. Craft real-time compositions with two loop tracks, mic and stereo instrument inputs, rhythms, and inspiring Loop FX, all backed by premium 32-bit audio quality. Store loops in onboard memories, and explore expanded operation with external controls and MIDI. Filled with next-generation Loop Station features, the RC-500 gives serious creators the tools they need to develop new ideas and deliver impactful performances that will leave audiences wanting more.



(1) rc-600 loop station
($599 VALUE)
WINNER: rlisi3
Meet the RC-600, the most advanced looper on the planet. Loaded with evolved features and customizable functions, this next-generation Loop Station ushers in a new era of creative power for guitarists, singer/songwriters, multi-instrumentalists, and other looping musicians. Capture multiple mics and instruments with six stereo tracks and premium 32-bit sound, and take full command with nine freely assignable footswitches and deep external control support. And that's just the start—you can also color loops with a massive FX selection, groove with onboard rhythms, route audio as you like to the three stereo outputs, integrate with computer software via USB, and much more.
(10) TrueFire All Access Annual Plans
WINNERS:
Acrooster
Scotty77
ianhooker
rolltidehs
jgoldman1130
gdugan5147
sstuchin
Divemaster
tensity1
TheMaven
($2,500 Total Value)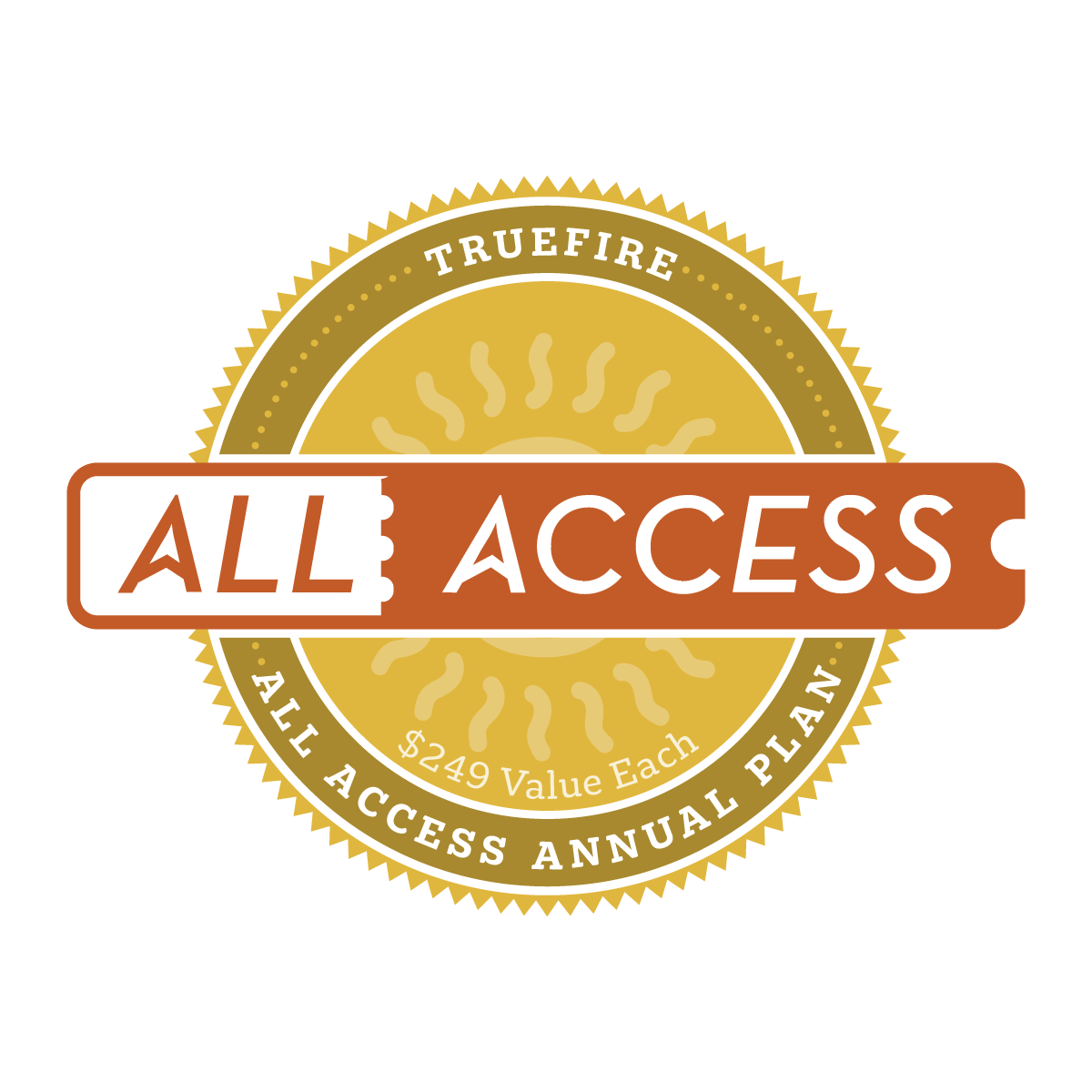 (25) TrueFire Course Download Credits
WINNERS:
Ghunter
angelsrr
smorris106
bagman13
tonester
tdiers
Bonnieemerick
nicksgonewrong
damackey11
kikihara1
daielvis
butchbarbee66
Bruvvmoment
Demo63
Theusla
Alducci
mbeiermeister
dwa79
rcassell
mhaynes3294
snail
FreeAmpForMe
PapaDave53
strat95
TuskoNino
($2,500 Total Value)